"It was just what my staff needed--instruction and practice that made them more polished...one more reason to love The Buckley School!"

– Insurance company CEO by email, following our on-site business etiquette program
Whether hosting meetings, entertaining clients, or meeting the demands of working internationally, teams sometimes find that gaps in protocol and etiquette skills get in the way of doing business.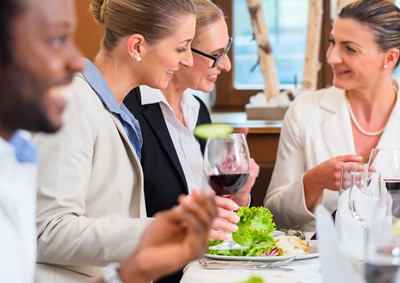 Our custom programs and individual coaching can cover the topics you most need to address.
We've helped young professionals brush up on basic business etiquette and showed business and military leaders how they can be more effective wherever in the world work sends them.
Private programs can include:
Basic business etiquette for professionals
International protocol boot camps for global work teams
Multi-course dinners with step-by-step etiquette instruction
Anything else to address the challenges faced by you or your team