PRESENTATION TRAINING THAT MEETS YOU WHERE YOU ARE 
What's true for in-person presenting is even more critical in the virtual world:
You still need to be persuasive.
You still want to appear confident.
You need a focused message and engaging delivery. 
We teach the communication essentials your team needs now while still creating the life-long skills that make companies more productive and leadership more effective - all through online training.
You can choose from options that include: 
Distance learning sessions that teach presentation skills, think-on-your-feet tactics, and more
One-on-one live presentation coaching via Zoom, Teams, and other platforms
Presentation design and message development with individuals and teams
The ability to adapt our popular in-person programs to fit the virtual environment
"I make numerous presentations every week via Zoom, Microsoft Teams, and Skype. A few weeks ago, I was the guest speaker at a roundtable. I received an email from someone in Hong Kong who serves as a senior board member of several Asian funds. He told me he'd been on a conference call, and people were praising my presentation. How about that? Every time this happens, I say thank you to The Buckley School!"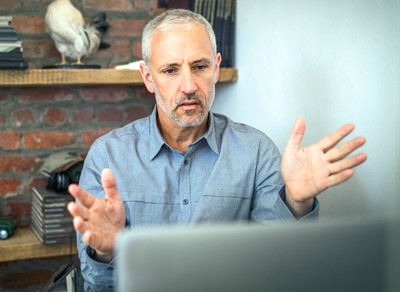 Team training sessions, business presentations, conference workshops and more
How can you work more effectively in the virtual environment? We've rehearsed with presentation teams, provided ongoing coaching for professional development, and led workshops for groups around the world.
Let us help you with:
Short training modules or multi-day programs
Addressing a range of topics, including public speaking fundamentals, advanced presentation skills, writing, business communication, PowerPoint, media interviews, delivering tough messages, or handling customer Q&A
Refining the professional presentations your team members deliver every day
Working with small groups or leading interactive sessions for large audiences at conferences, retreats, and leadership development programs