"I thought you'd like to know we won the contract. I also thought you should know we got a standing ovation from the review panel. They said it had never happened before."

– Aeronautics executive, whose team worked with The Buckley School to prep a multi-million dollar government contract pitch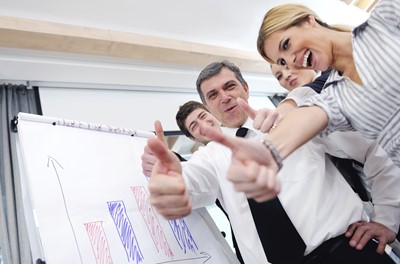 Any time we have the chance, we love to roll up our sleeves and work alongside teams to develop their business presentations—before we work on delivery.
That's because we know the best presentations start with the message.
We've helped many companies win major contracts by working alongside them to build the pitch, as well as rehearse the presentation.
We can be there from the start or join a presentation in progress. Our goals are always to make sure that the message is strong and that the supporting materials you use don't compete with your people, but support them.