Ready to tell your story. Prepared for challenges.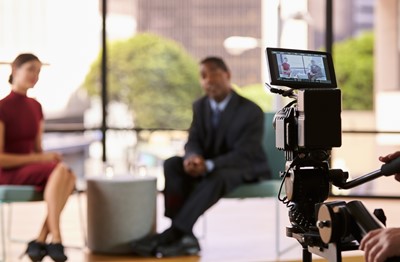 Getting your message across - even a positive one - can be a challenge:
Maybe you're not comfortable in the spotlight
Maybe you're using terminology that doesn't resonate with the audience
Maybe you're having trouble getting the main ideas into focus
We've prepped company executives, political leaders, athletes, entertainers, lawyers, doctors, professors, chefs, authors, and astronauts, helping them fine tune messages and feel confident delivering them ... whether that's on live TV, making a case across multiple media platforms, or facing tough questions.
We bring a broad range of media and public relations experience to our coaching.
Our faculty members include veteran journalists, digital content producers, crisis communication professionals, television network debate moderators and more.
We'll work with you to make practice sessions as realistic as possible.
You'll gain the communication skills to:
Know your key messages and how to get them across
Be prepared for tough questions and challenges
Understand who the real audience is
Recognize what's required of you to manage and make the most of every opportunity
Confident and Camera-Ready
More and more, companies are relying on video to share their messages independent of traditional media coverage. From new product and major business announcements to regular employee town halls, leaders need the ability to connect and communicate visually.
We can help with coaching for:
On-camera delivery
Getting your messages across using video
How to look your best and feel more confident