Individual and group sessions: Virtually or in-person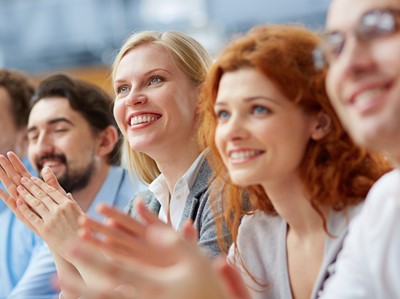 Executives, inventors, problem solvers, creators - getting your ideas across and inspiring others with your vision of what's possible is essential to your success.
We help leaders in every field, at every level, identify and refine the communication skills they need.
You can come to us:
For presentation skills workshops we host at the school, open to the public for individual enrollment
For individual and small group private coaching
Media training
We'll come to you:
With private group classes delivered at a location of your choice
Via Zoom and other platforms for group sessions and one-on-one coaching
To deliver conference workshops, keynotes, and presentations
To work with individuals and teams on specific projects
We can help you improve your team's persuasive communications skills and coach nervous speakers to become fearless in making presentations.
We're eager to support your leadership development goals and can customize programs, so please let us know what you need.