Make the most of your strengths and discover new ones in our public speaking course for leaders


"The Executive Seminar proved to be a defining experience personally and professionally. I approach speaking with a new sense of enthusiasm and confidence."

– Seminar graduate, a marketing executive with Lyft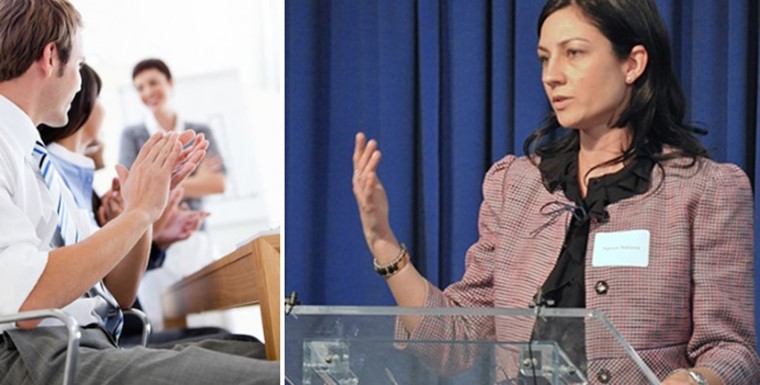 ---

Executives, professionals, and policymakers have counted on Buckley public speaking training for more than 30 years.
You'll learn to be a more influential speaker and build greater confidence with instruction and practice that identifies your strengths and shows you how to make the most of them.
For experienced speakers, we offer the chance to elevate presentation skills and reach new career and personal goals.
For reluctant speakers, we tap into undiscovered potential, build a foundation of confidence, and help them find their voice.
Because every speaker is different, you'll also benefit from one-on-one presentation coaching that helps you apply new ideas and see success right away.
Course Features:
Intensive public speaking training and presentation skills coaching with on-your-feet work, immediate feedback, and individualized instruction
Exercises that address impromptu speaking, formal speeches, and PowerPoint presentations
Practice handling tough questions and thinking on your feet, through television interview and press conference simulations led by our media training pros
Video of your exercises–so that you can see your progress and continue improving
---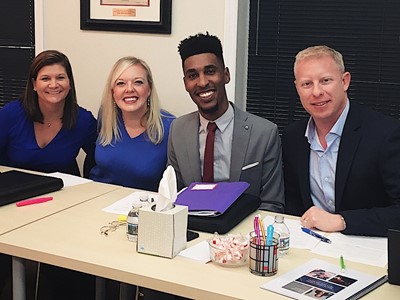 Offered Wednesday afternoon through Friday afternoon at our school in Camden. See our course calendar for dates.
Tuition: $3,500
Includes Wednesday night dinner and Thursday night class banquet
We offer a tuition discount when two or more people from the same company register for a seminar.
Contact us to learn more or register online to reserve your seat in our popular public speaking course!